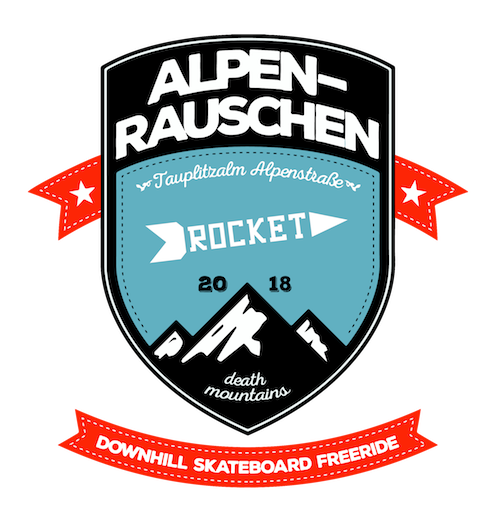 Alpenrauschen
Tauplitzalm Alpenstraße, Bad Mitterndorf, Austria

Type: Feeride Riders limit: 220 Accomodation: Hotel

Price: € 199,00
This four day Freeride will take place on a high plateau of the Austrian Alps called Tauplitzalm. It is surrounded by some of the most beautiful, snowcapped and picturesque landscapes you can imagine called the death mountains. Not only is the land- scape reason enough to come to this event, but the track will also blow your mind. The track consisting of 8 hairpins, endless bankedsweepers, 9% average grade, and smooth pavement will make this road an adventure for any DH skater.
The high altitude at the start line (1650m above sea level) makes this track a true big mountain skate road. Skaters will stay in the comfortable lodges and hotels that are usually reserved for Skiers and snowboarders during the winter season.
The area surrounding the Hotels and Lodges is also superb. With plenty of fields for skaters to lounge around and plenty of natural lakes for event participants to go swimming in will surely provide a comfortable and relaxing atmosphere for everyone after a long day full of hard and fast skating. Dont forget to bring sun screen and the one or the other set of wheels. Please mention this event is for advanced riders only.
Order Tickets:
Choose your favourite ticket
Set the needed quantity
Click on "Register Now"
We're sorry, but all tickets sales have ended because the event is expired.